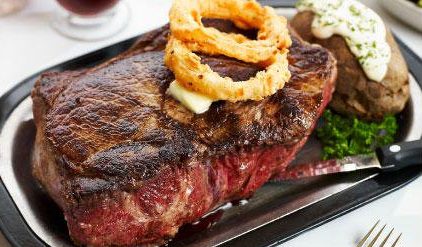 Feeling hungry? These challenges will put your stomach to the test. From a 68oz steak, to triple stacked burger monstrosities, here's a complete list of Belfast's food challenges on offer right now.
1. FLAMING PIZZA CHALLENGE
2-4 Elmwood Avenue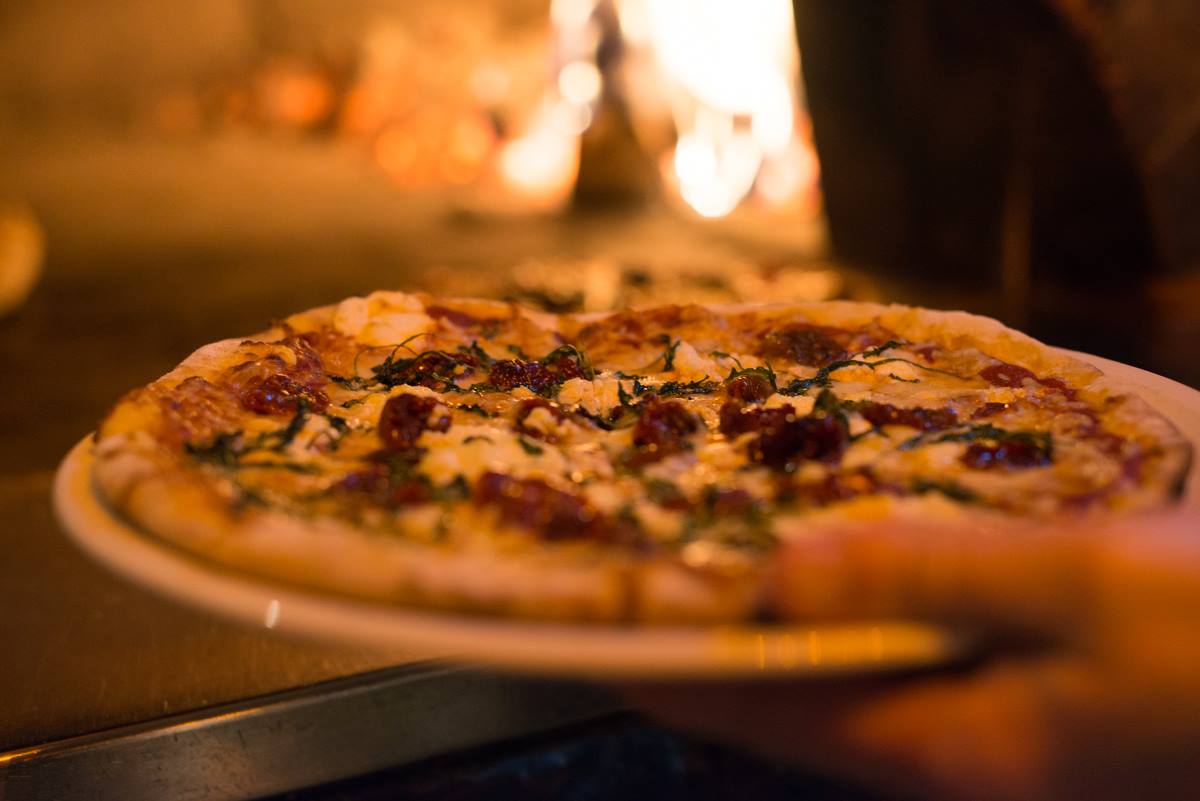 You may not need an empty stomach for this challenge, but have some water on hand. The 10″ extra spicy ghost pepper pizza costs £7, one of the cheapest food challenges on our list. If completed, winners get a free T-shirt and a feature on the wall of fame if they make the top 10. Sounds hot.
2. 40 OZ STEAK CHALLENGE
1 Dargan Road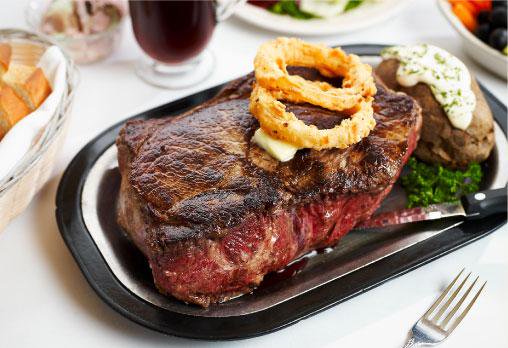 Served with onion rings and chips, this 40oz rump steak must be finished in 30 minutes to claim your prize. The challenge costs £30, and you'll get 20% off your next bill if you finish within the time limit.
3. BUCKAROO BURGER CHALLENGE
33-37 Finaghy Road North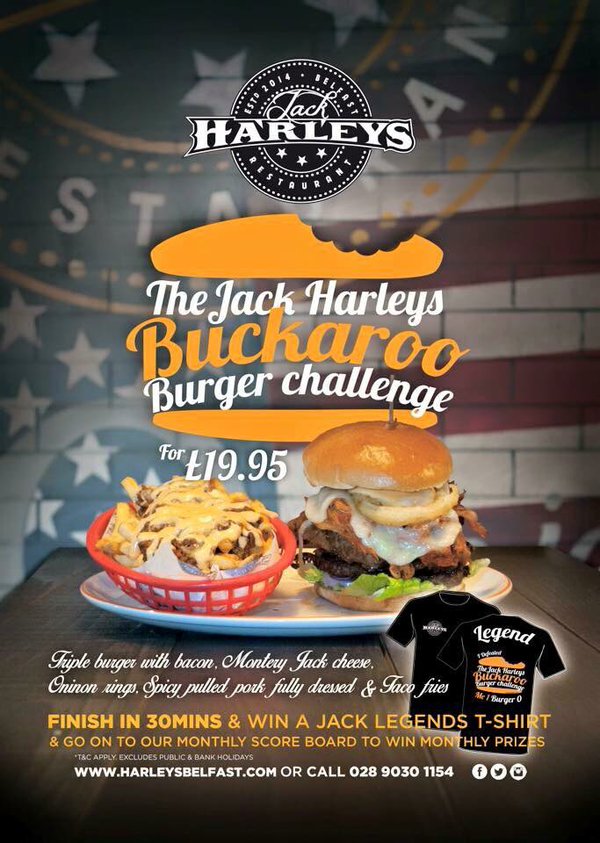 There is over 18oz of meat in the triple burger, made with two beef burgers and one pan-fried chicken fillet; finished with bacon, cheese, onion rings, pulled pork and taco fries. For £19.95 you can take part. Complete the challenge in 30 minutes and you'll win your own T-shirt.
4. MAN V FOOD BURGER CHALLENGE
34-36 King Street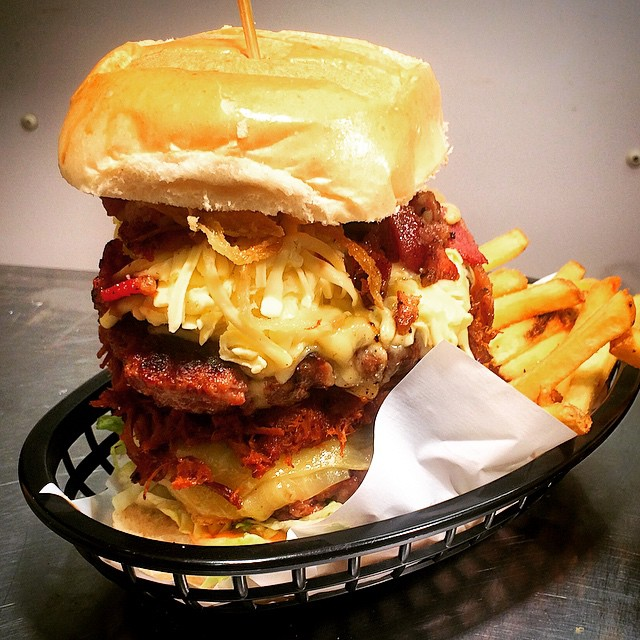 The Man V Food Burger Challenge is the toughest on the list. Participants must finish 2 6oz burgers, bacon, double mix cheeses, pulled pork and beef brisket, garnished in a soft bap in less than one minute and 50 seconds to beat the current record holder.
5. THE BIG LAD CHALLENGE
75 Botanic Avenue
The Big Lad is a 36oz burger, served with your choice of sauces and toppings, in a giant traditional Belfast bap. It costs £20 to take the challenge, and on succession you receive a free T-shirt. You have 30 minutes to complete the challenge.
6. HOT WING CHALLENGE
BUBBACUE
12 Calender Street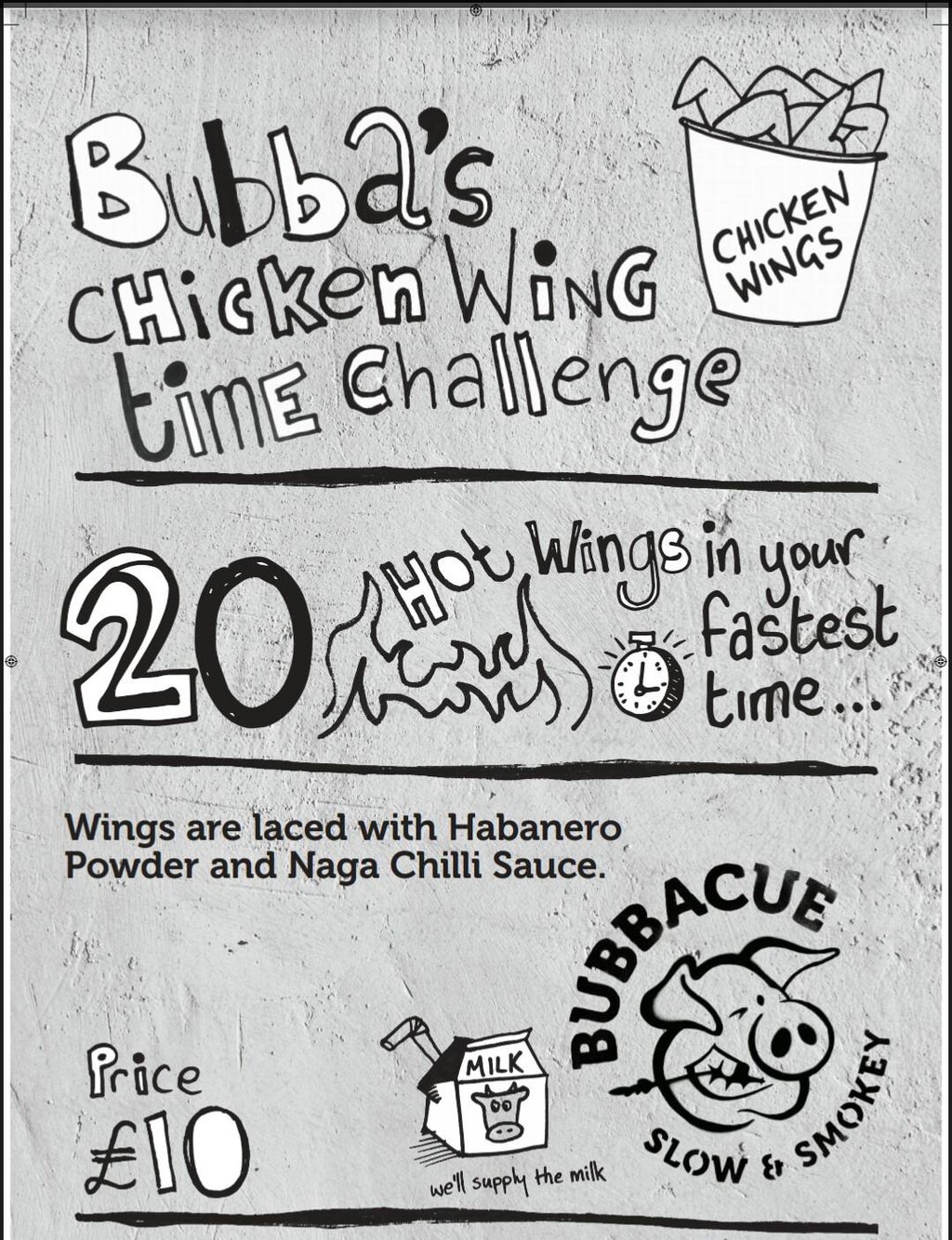 The Annual Hot Wing Challenge serves up 20 ultra hot wings, made with Habanero Powder and Naga Chilli Sauce for an extra kick. Each round serves up hotter wings, and you must sign a disclaimer to take part.
7. BURRITO CHALLENGE
112 Lisburn Road
The Super Deluxe burrito is one for the Mexican foodie. At one and a foot, this burrito is filled with rice, beans, tons of meat, salsa, cheese and sour cream. It costs £12.
8. HOT WING CHALLENGE
116-118 Lisburn Road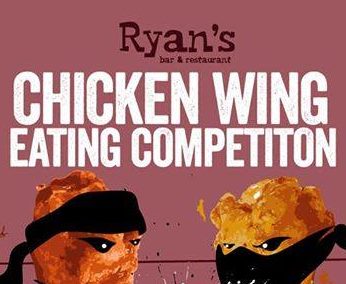 The Annual Hot Wing Challenge is a group food challenge, with an emphasis on speed. There's a catch; the wings get hotter every round. It's £5 to take part, and all proceeds go to charity.
9. XXL GOLIATH BREAKFAST CHALLENGE
345 Newtonards Road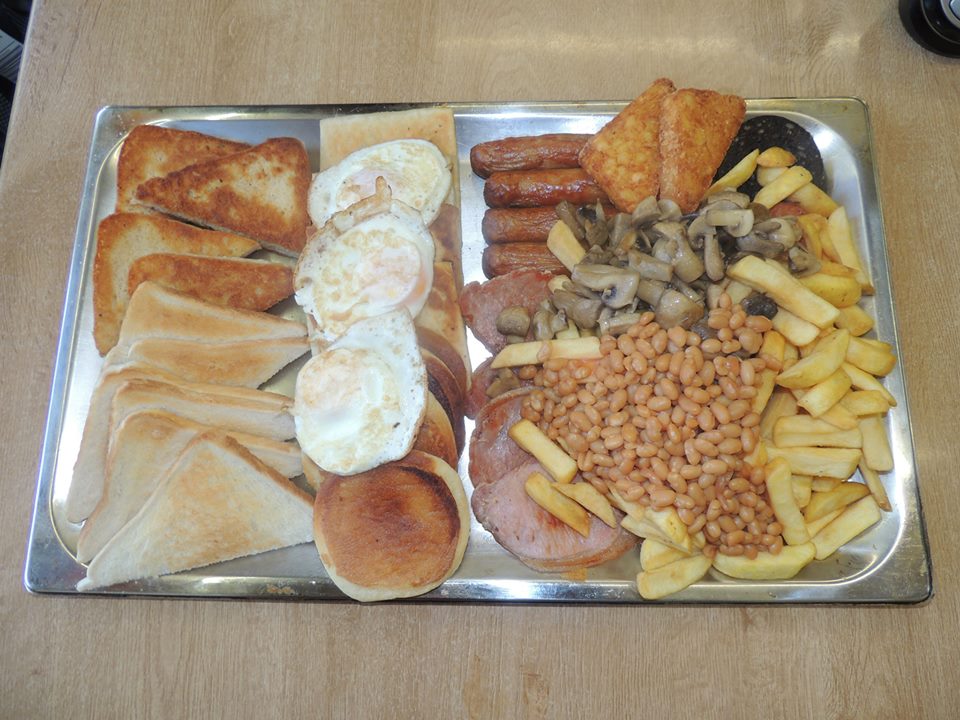 This 34-piece breakfast puts shame to the Ulster Fry. For £10, you have 38 minutes exactly to complete all sausages, bacon, eggs, potato bread, pancakes, soda bread, toast, hash browns, black puddings, tomatoes, mushrooms, beans and chips. If you succeed, you get a free meal and a feature on the wall of fame.
10. 64 OZ STEAK CHALLENGE
Floor 1, Victoria Square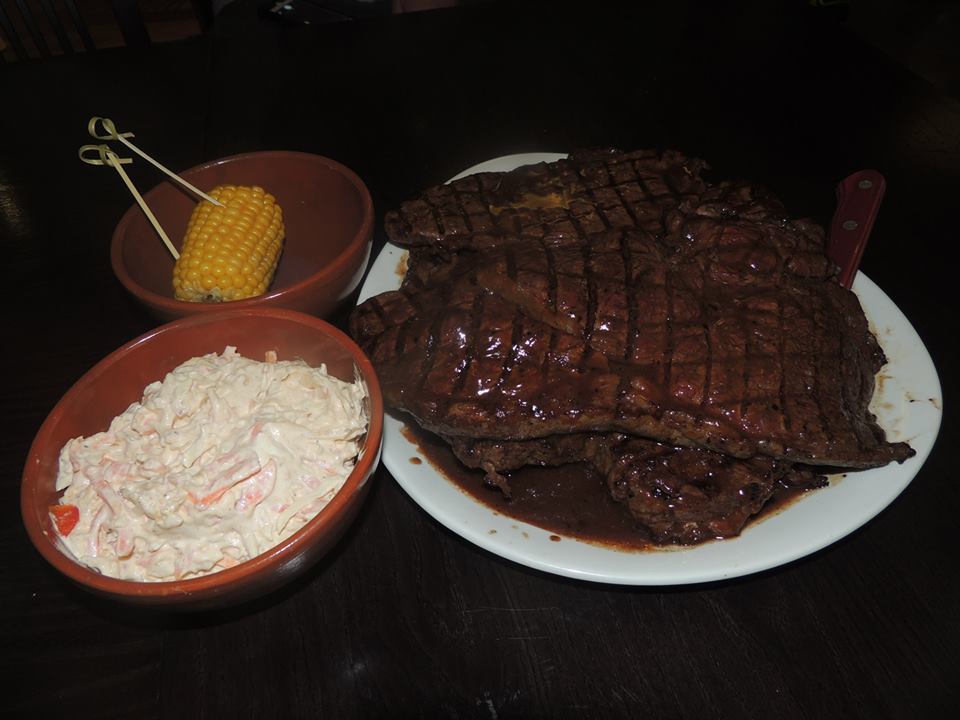 Comments
comments