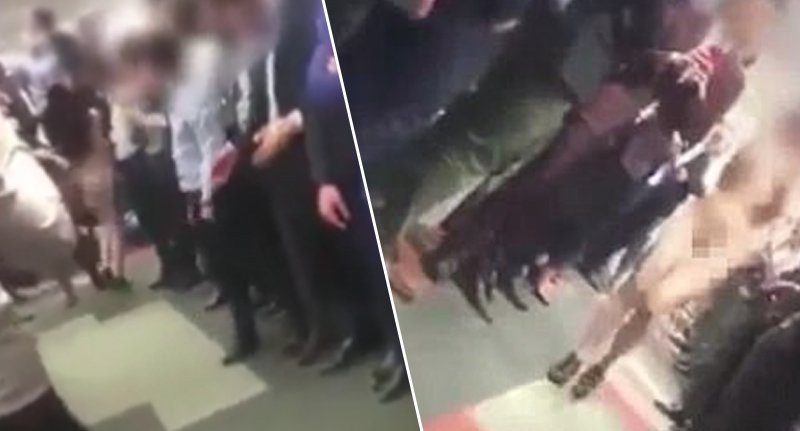 Footage has captured the shocking moment a woman is paraded around her office wearing no clothes while her colleagues cheer on in a 'morale-boosting stunt' organised by her boss.
The video was filmed in a salesroom in Warsaw, Poland, where the boss had allegedly paid the female employee to take off her clothes and walk through the crowd of exclusively male, wolf-whistling colleagues.
Some observers have said the scene is reminiscent of the crude office behaviour captured in The Wolf of Wall Street, the woman walks up and down as suited salesmen line up on either side of the office.

At one point the unidentified woman, who works in an office where salesmen and women call customers and persuade them to buy stocks, is seen showing her middle finger to the camera.
According to local reports, in the newspaper Het Laatste Nieuws, the Polish female employee was paid by her boss to perform the demeaning strip walk to motivate other employees.
The woman in the video reportedly resigned from her role shortly after the footage appeared on social media, with some saying the experience must have been 'traumatising'.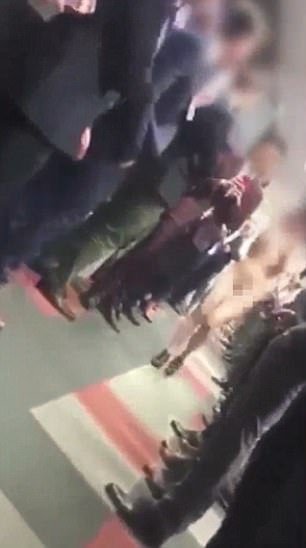 Whether the woman gave her consent for this footage to be filmed is in question – as are the very ethics of the whole 'Not Safe For Work' charade.
Psychotherapist Katarzyna Kucewicz told local media:
The situation she is in is undoubtedly traumatising. This is just like with rape. In the case of rape the trauma grows over time. And here it may be similar, in the first weeks this girl may feel reconciled with what she did, maybe even laugh.

But we do not know yet whether she will begin to get symptoms of post-traumatic stress disorder. Our psyche is more fragile than we realise.
Commentators online have been left equally appalled by the scene, with some saying the woman had been taken advantage off by her boss, and accusing her colleagues of sexual harassment.
One calling themselves Buu posted:
The world is ending … people behave like animals for what …. for a piece of paper they sell themselves, lose their dignity and respect. Sad and pathetic. [sic]
While someone called Adam decreed 'The boss should be ashamed of himself' adding, 'And so should she.' But some couldn't 'understand the scandal', with a few observers totally missing the point, and practically joining in with the baying crowd in the footage.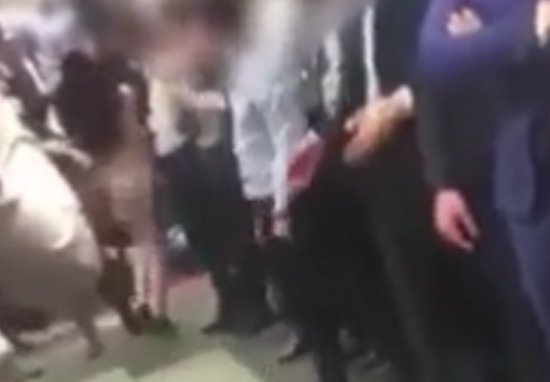 Kalksztain posted:
I do not understand the scandal. The boss challenged the girl and she has nothing to be ashamed of. She has a beautiful figure.
Regardless, as a person in a position of power, no boss should ever allow – let alone encourage – this sort of out of office activity inside the safe space of a workplace, whether the woman consented or not.
Comments
comments