Radio 2 history was made this month when Tom from Chesterfield made a veryspecial song request on All Request Friday.
Speaking to Amol Rajan, Tom bowled listeners over when he revealed that he'd got married that morning and wanted to have his first dance to Billy Ocean's 'Red Light Spells Danger', courtesy of the Radio 2 airwaves.
Tom from Chesterfield came on All Request Friday during his wedding…
Are you crying, too? No? Just us? Okay.
While we welcome first dance requests (the more, the merrier!), it's no secret that picking your debut dance floor song can be a monumental task. If you're finding yourself in need of inspiration, look no further than these famous faces. From a Stevie Wonder classic to Beyoncé's 00's hit 'Crazy In Love', here's what the stars shimmied away to on their big day…
Michael Bublé & Luisana Lopilato
Dean Martin – Everybody Loves Somebody
One of his own hits – 'Everything' – is sitting pretty in eighth place on Spotify's ten most-streamed first dance songs (Ed Sheeran's 'Thinking Out Loud' nabs the top spot) but Michael Bublé opted for a more classic track when it came to his first dance with Luisana Lopilato.
Beyoncé – Crazy In Love
When you're a hit-making machine, why wouldn't you have your first dance to one of your own songs? And what better song than the one you collaborated on with your soon-to-be hubby, right?
Released in 2003, Crazy In Love marked the second time Beyoncé and Jay-Zworked together (the first being '03 Bonnie & Clyde') and the beginnings of the are-they-aren't-they rumours (we think it's safe to say that they were). As far as song choices go, we think it's pretty sweet that they marked their first moment of marital bliss with the tune that started it all.
Jennifer Aniston & Justin Theroux
Sia – Chandelier
Jennifer Aniston wasn't going to risk leaving her big day in the hands (and voice) of a dodgy wedding singer. The actress, and husband Justin Theroux, booked Sia to perform her biggest hit at their wedding.
Sia sang Chandelier at their wedding, which was written about the self-destructive lifestyle of a party animal. It's not super romantic, but with Sia, it's all in the delivery.
The Duke and Duchess of Cambridge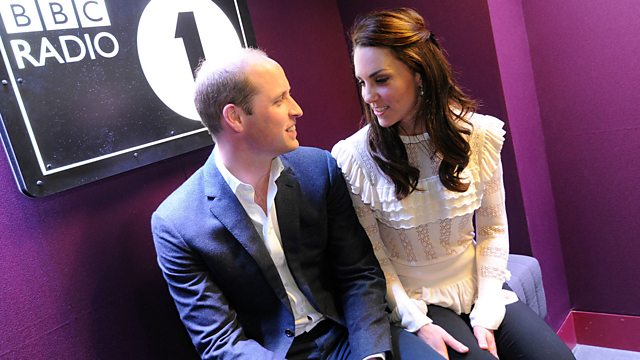 Ellie Goulding – Your Song
It was probably (read: almost definitely) the most talked-about wedding of 2011, with speculation about details of the big day starting the moment Prince William popped the question to Kate Middleton during a holiday in Kenya in 2010. All things considered, it's hardly surprising the royal couple enlisted Ellie Goulding to serenade them live…
"Performing the first dance of the night, Your Song, was nerve-wracking," Ellie told MailOnline. "But William and Kate were very appreciative. They are an awesome couple and told me how much they enjoyed it. My band and I stayed at the reception all night, and it's something I'll treasure forever."
Michelle and Barack Obama
Stevie Wonder – You & I
The Obama's love of dancing has been well-documented over the years – from performing Michael Jackson's 'Thriller' at their 2016 White House Halloween reception to grooving with Ellen Degeneres on her chat show – but the former First Couple opted for a slower pace of song when they got hitched in 1992.
The Starlight Orchestra – It Had To Be You
Who can forget the 1999 wedding of Posh and Becks?! Sat atop golden thrones with matching pixie hair-cuts (although David's was peppered with blonde highlights!), the couple held one of the most lavish weddings of the 90's, employing 437 staff to make sure it went as smoothly as possible.
In keeping with the rest of their big day, the Beckham's opted for a smooth song to mark their first dance as a married couple. We can only hope that a Spice Girlsclassic lit up the dance floor later on in the night.
Justin Timberlake & Jessica Biel
Donny Hathaway – A Song For You
Justin Timberlake tore up the rule book when it came to his wedding day with Jessica Biel.
Putting his vocal talents to use, the Rock Your Body singer serenaded his wife as she walked down the aisle. What song did he sing, exactly? Well that remains a mystery, as JT penned the ballad especially for his lady on their big day. What we do know, however, is that the couple donned their dancing shoes later on in the day for Donny Hathaway's 'A Song For You'.
Kim Kardashian & Kanye West
John Legend – All Of Me
Kim Kardashian and Kanye West married on 24 May 2014 at a ceremony in Florence, Italy in a whirlwind of paparazzi and tabloid hysteria. The press was flooded with photos from the day and a video emerged in 2017 of the pair dancing to John Legend's hit, All Of Me, as their first dance.
But the song wasn't just piped in through the speakers, the soul superstar performed live at the party for the loved-up celebrity couple. Alright for some, eh?!
Comments
comments